Distribution network and OEM's direct clients identification
Distributors don't just sell products, but provide engineering support and aftermarket services, reduce costs, optimise processes, as well as manage inventories, all of which creates value for manufacturers and customers.

Distributors play indeed a vital role in smoothly connecting manufacturers and end-users. They can expedite response times, enhance a company's reach, and even create value-added packages that complement a company's product offering or scope.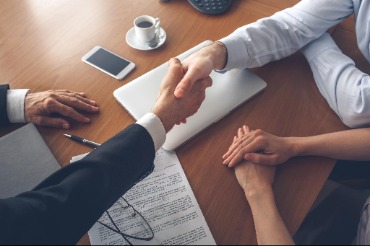 With increasingly global markets and product complexity, exclusively selling to customers from corporate headquarters is neither realistic nor practical. Specialised distributors help fill the gap. With their technical expertise they can engineer solutions, quickly deal with issues like defining and sizing components, improving efficiencies, and troubleshooting failures.
Because distributors often handle multiple products to serve their specialised industry, they can bundle components into turnkey systems. If they're selling pumps, couplings, and mechanical seals, they can design a complete package from these building blocks that works better, streamlines delivery and often lowers costs. Being local and nimble, distributors in key geographic areas can service customers on a level that would be difficult or even impossible from headquarters. Being close to customers also lets them spot market trends and pass this "intelligence" back to the manufacturer. To make the most from a Distributor's relationship, first we have to recognise distributors as an integral part of the team and handle distributors with a manufacturer local presence able to build-up and constantly maintain a close trustworthy relationships.

In the past, most manufacturers had area sales manager and technical staff travelling from Europe to Asia to support distributors. But that has changed. Now it's key for manufacturers to have their local presence in Asia, with the objective to expand, support and monitor their distribution network, rationalise it based on geographical and industrial sector expertises, promptly supporting them with engineering and marketing tools, training, and strategies to ensure they are competitive.